CORRELAZIONI TRA VALORI IMMOBILIARI E SERVIZI ECOSISTEMICI
Abstract
The market value of urban property depends not only on its specific characteristics, but also on macro-economic variables such as socio-demographic, productive, infrastructural, and environmental quality and associated ecosystem services. The links between urban property real estate values and ecosystem services, particularly those generated by urban forests, are not yet sufficiently investigated and hence are the focus of this research. The study site is the City of Syracuse, New York, USA, with well characterized urban forest ecosystem services and property values. The paper correlates real estate values and parameters of economic condition (per-capita income), ecosystem services (carbon sequestration), and urban forestry system (tree canopy area). The median home value correlation with both per capita income has an R2= 0.8748 and with carbon sequestration it has an R2 = 0.7757. The data are obtained in the online i-Tree Landscape tool. Geographic information systems analysis is used to create maps that support analysis of the correlation levels between the involved variables.
Keywords
Real Estate Value, Ecosystem Services, Correlation Analysis, Geographic Information Systems
Refbacks
There are currently no refbacks.
Copyright (c) 2022 Antonio Nesticò, Francesco Sica, Theodore Endreny

This work is licensed under a
Creative Commons Attribution 4.0 International License
.
The journal is hosted by the Autonomous Service - University IT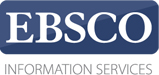 ISSN Online 2421-3187

This work is licensed under a Creative Commons Attribution 4.0 International (CC BY 4.0)