VALUTAZIONE DEL COMFORT GLOBALE ALL'INTERNO DI UN VEICOLO FERROVIARIO
Abstract
The aim of this study is to propose a method for the evaluation of railway passengers' comfort in relationship to temperature, noise, and vibration. Estimated the single comfort for every sensation considered, the global comfort is evaluated with the Hyper-Sphere Method [1]. The human-vehicle-infrastructure-environment variables which influence comfort are individuated. Thus, their value and correspondent global comfort could be evaluated in management strategy or predicted in design problem. The results show how to construct the hyper-sphere in which the surface is representative of best possible condition for human comfort and the center represents the minimum.
Keywords
Thermal Comfort, Vibration, Noise, Global Comfort, Hyper Sphere, Train Passengers, Railway
Refbacks
There are currently no refbacks.
Copyright (c) 2019 Giovanni Leonardi

This work is licensed under a
Creative Commons Attribution 4.0 International License
.
The journal is hosted by the Autonomous Service - University IT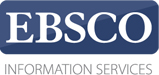 ISSN Online 2421-3187

This work is licensed under a Creative Commons Attribution 4.0 International (CC BY 4.0)