UN'INTERPRETAZIONE INNOVATIVA DEI CRITERI DI VALUTAZIONE DELLA DCFA NEL PARTENARIATO PUBBLICO-PRIVATO PER LA VALORIZZAZIONE DEL PATRIMONIO IMMOBILIARE PUBBLICO
Abstract
The current global economic situation, characterized by a scarce availability of public monetary resources, makes it necessary the involvement of the private entrepreneurs in the urban enhancement initiatives. In this framework, the present paper aimed at providing an effective support for assessing the financial conveniences of the subjects involved (Public Administration and private investors). Through an original interpretation of the classical criteria of the Discounted Cash Flow Analysis (DCFA), a methodology that defines the combinations of the financial performance indicators is proposed. The outputs of the developed application highlight the utility of the method, that constitutes a rapid and easily interpretable tool in the negotiation phases of the urban regeneration initiatives.
Keywords
Public-Private Partnerships, Discounted Cash Flow Analysis, Payback Period, Evaluation Criteria, Financial Sustainability
Refbacks
There are currently no refbacks.
Copyright (c) 2018 Francesco Tajani, Pierluigi Morano, Felicia Di Liddo, Marco Locurcio

This work is licensed under a
Creative Commons Attribution 4.0 International License
.
The journal is hosted by the Autonomous Service - University IT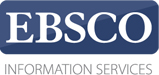 ISSN Online 2421-3187

This work is licensed under a Creative Commons Attribution 4.0 International (CC BY 4.0)